This post documents the process to fix the Cisco Webex Phone "Provide the migration license. Contact your administrator" error.
Environment
*Cisco Webex Calling with PSTN Call enabled
*Cisco 8845 phone that migrated via the steps below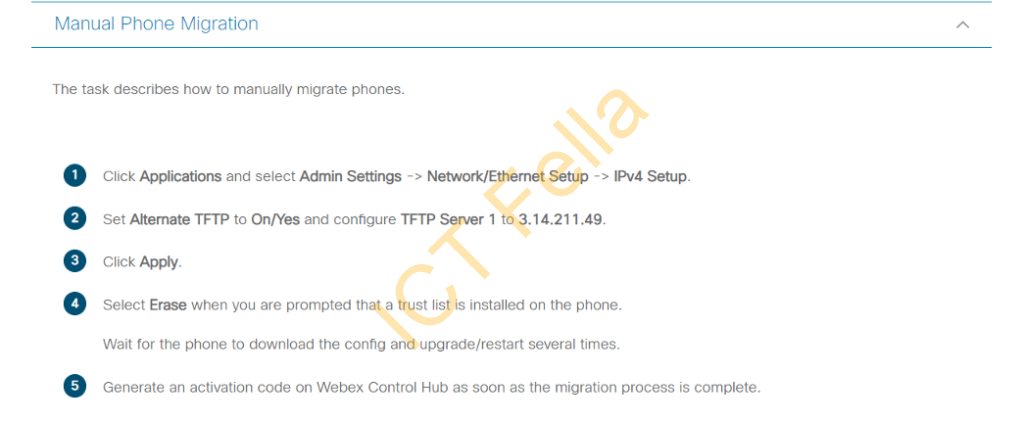 *Phone is showing up with correct MAC address in Cisco Webex portal, but with migration license error.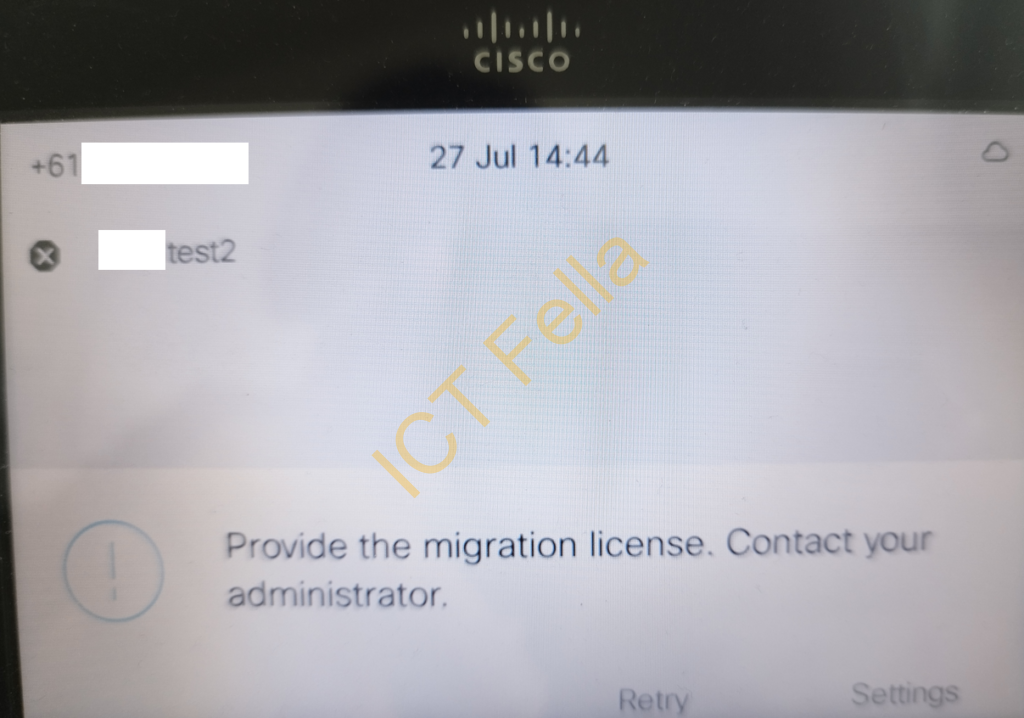 Root Cause
The phone is not provisioned correctly via the "Migrate Enterprise phones to Multiplatform (MPP) firmware" process
Solution
====Find the device via model or mac address, and select the device that doesn't work; please be aware you may have multiple entries there with the same MAC address if you added the phone a few times

====Go to "Services – Update & Migrations – Migrate Enterprise phones to Multiplatform (MPP) firmware – Get Started"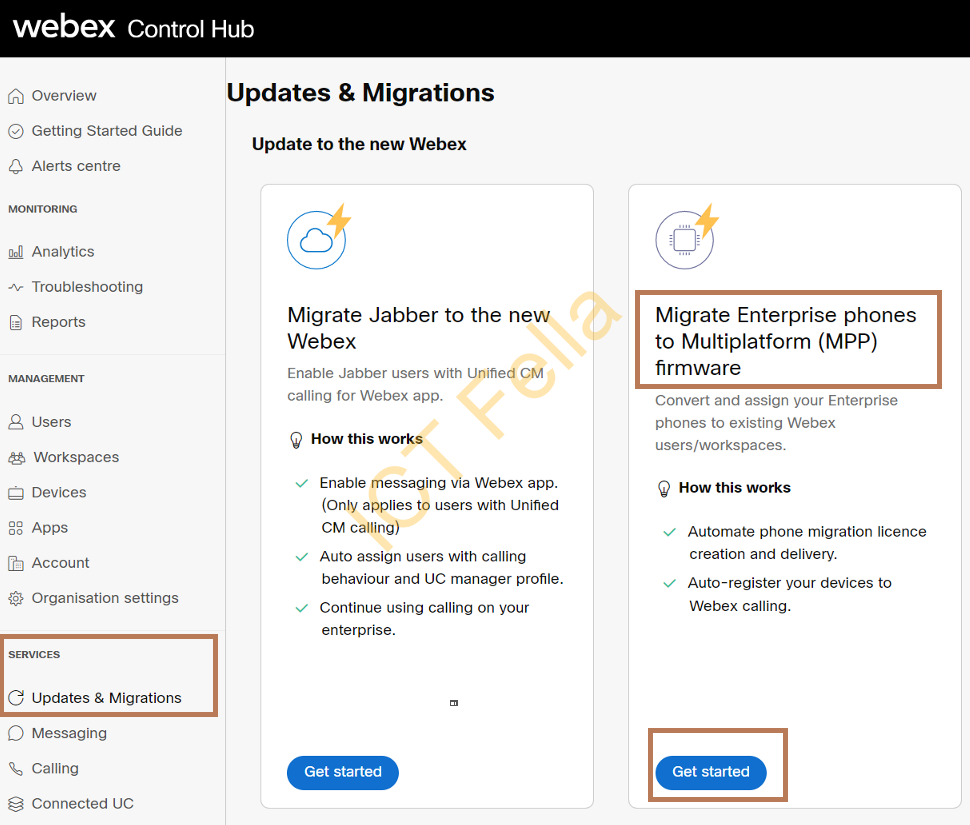 ====Give the task a name and select "Generate device license and add device" this means you will assign a device license to this phone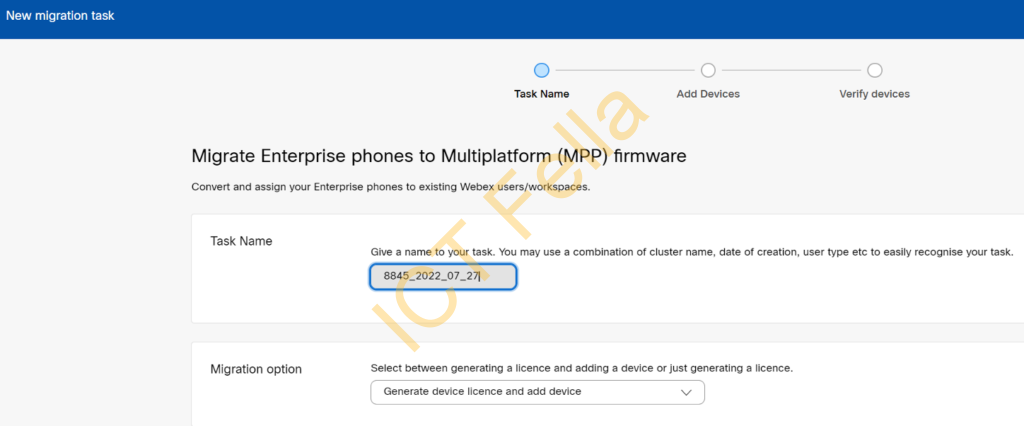 ==== On the next page, you can download a sample CSV template and modify the CSV as below, then upload the CSV
====If the CSV file format is correct, you will see it is "Eligible" and ready to be assigned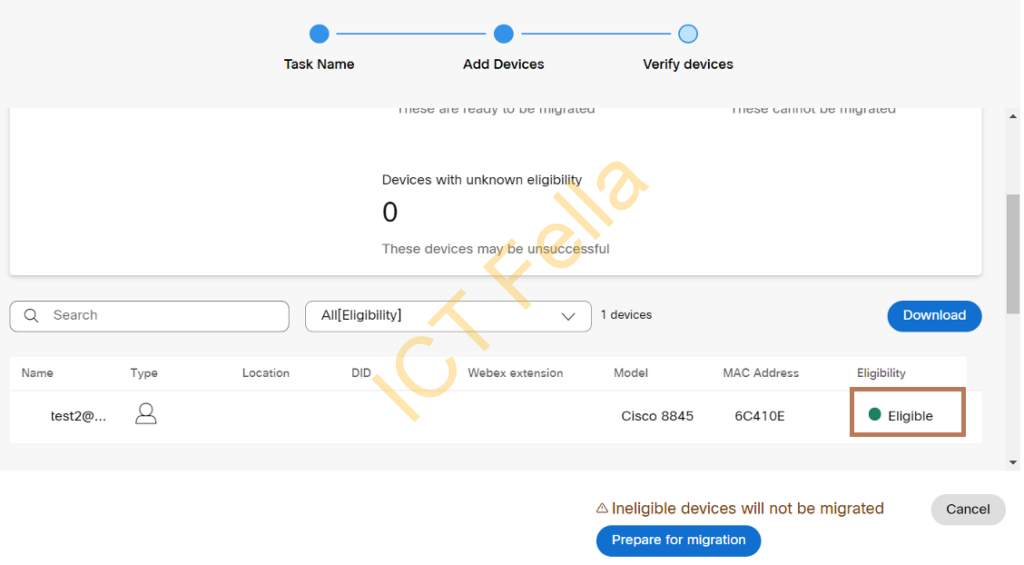 ====Once done, you can see it is "ready for migration"

====Now you can reset the phone to factory and wait for a couple of reboots, the issue will go away
"Gear Icon" – "Admin Settings" – "Reset Settings" – "All setting"
Useful link
https://help.webex.com/en-us/article/n19c71/Migrate-Your-Phone-to-Webex-Calling